Dothan — U.S. Senator Tommy Tuberville (R-AL) met with local mayors and leaders at the Dothan Chamber of Commerce. During the visit, the leaders discussed ways to stimulate growth and development throughout the Wiregrass region.
Participating in the meeting with Senator Tuberville were:
· Mark Saliba, Mayor of Dothan
· Mark Blankenship, Mayor of Ozark
· David Hayes, Mayor of Geneva
· Cynthia Gary, Mayor of Midland City
· Cindy Buie, Mayor of Webb
· Ray Marler, Mayor of Headland
· Kim Trotter, Mayor of Rehobeth
· Billy Snell, Mayor of Taylor
· Bobby Borland, Mayor of Pinckard
· Randy Roland, Mayor of Cowarts
· Clay King, Mayor of Samson
· David Money, Henry County Commission Chairman
· Todd Brannon, Geneva County Commissioner
· Will Glover, Dothan Police Officer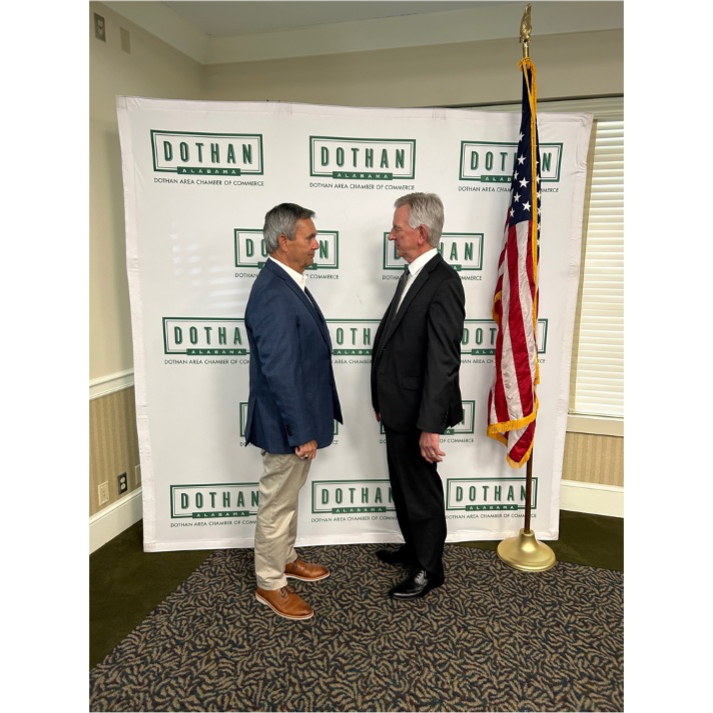 Senator Tommy Tuberville represents Alabama in the United States Senate and is a member of the Senate Armed Services, Agriculture, Veterans' Affairs, and HELP Committees.
###