WASHINGTON – U.S. Senator Tommy Tuberville (R-AL) today released the following statement after being sworn in to the United States Senate: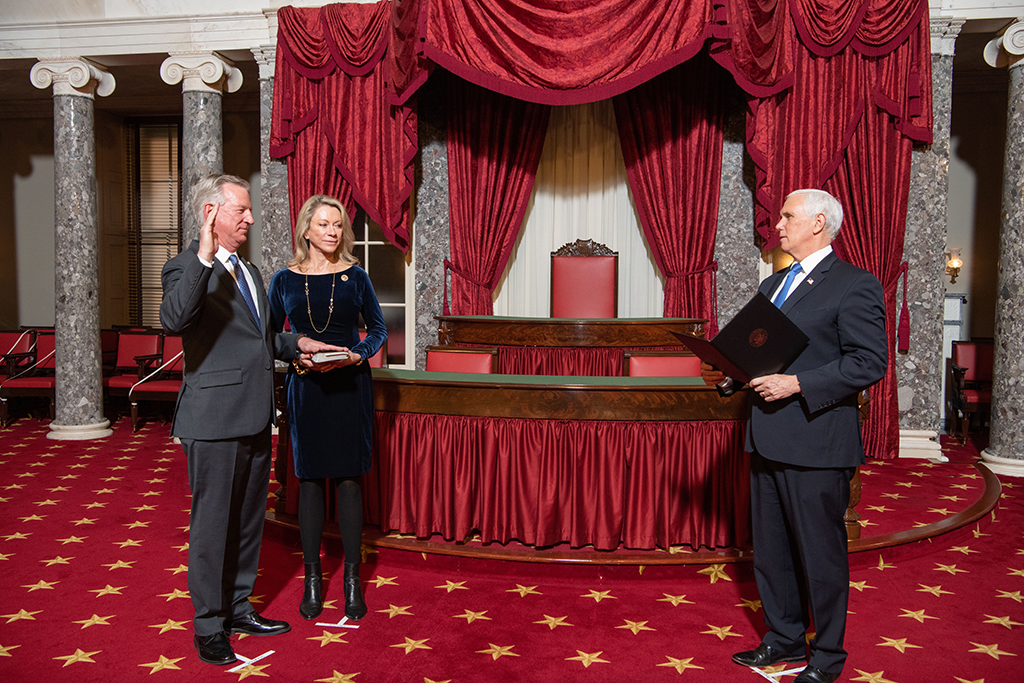 Photo by U.S. Senate Photographic Services
"My father landed at Normandy on D-Day and drove a tank across Europe, receiving 5 bronze stars and a Purple Heart. He was my hero. It was my father who instilled in me the principles that make America exceptional – patriotism, work ethic, and grit – and now, I look forward to taking those lessons with me to Washington.
"The opportunity to serve the state of Alabama is a blessing, and I plan to come to work every day with the guiding principle to fight for our conservative values and defend the freedoms that make America the greatest country on the face of the earth. I've worked hard throughout my life to be an accessible, responsive, and vocal leader. The people of Alabama sent a football coach to Washington because they wanted a fighter who would uphold and protect the Constitution. They can rest assured that I'm going to wake up every day with one mission – to speak for the people of Alabama."