WASHINGTON — Earlier today, U.S. Senator Tommy Tuberville (R-AL) and most of Alabama's congressional delegation met with Mexican Ambassador to the United States Esteban Moctezuma Barragán at the Mexican Embassy in Washington, D.C.
Senator Tuberville can report that the Mexican military has left the Vulcan Materials Company's port facility in Mexico. Law enforcement is no longer present at the facility.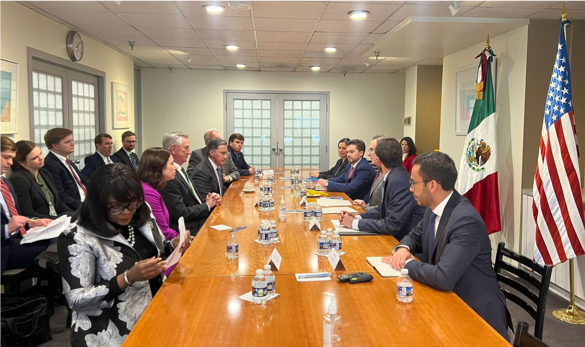 Senator Tuberville will continue to advocate for the Vulcan facility in Mexico to reopen as the company continues to go through the arbitration process.
Senator Tommy Tuberville represents Alabama in the United States Senate and is a member of the Senate Armed Services, Agriculture, Veterans' Affairs, and HELP Committees.
###