Sunshine Protection Act passes the U.S. Senate with Unanimous Support
WASHINGTON – Today, the United States Senate unanimously passed the Sunshine Protection Act legislation cosponsored by U.S. Senator Tommy Tuberville (R-AL) to permanently adopt Daylight Saving Time (DST). Shortly following its passage, Senator Tuberville spoke on the floor of the U.S. Senate to further show his support for modernizing the antiquated practice of adjusting daylight hours twice a year. Originally introduced by Senator Marco Rubio (R-FL), Senator Tuberville has been a strong advocate for the Sunshine Protection Act urging his Senate colleagues to support the legislation and speaking about the importance of the effort to Alabamians.
Excerpts from the Senator's speech can be found below, and his remarks can be viewed here.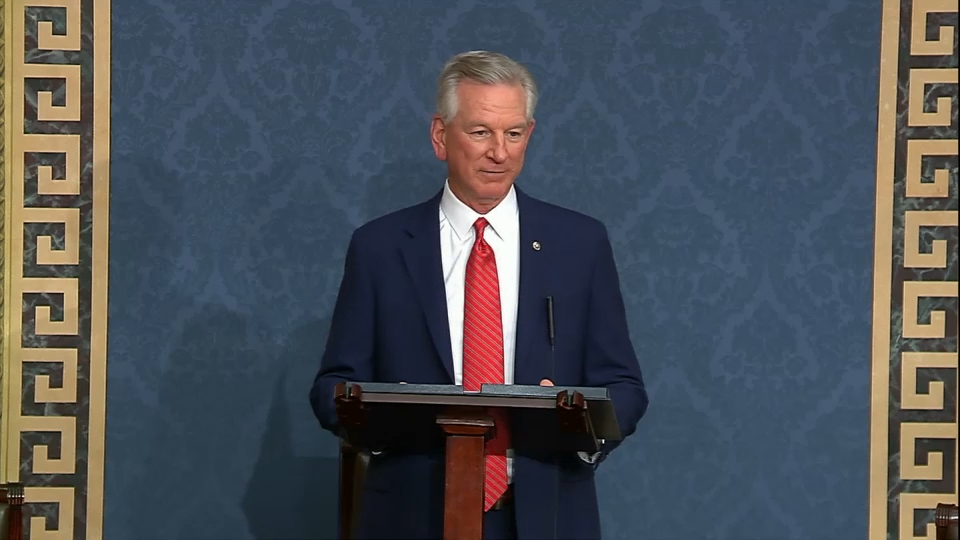 "I cannot overstate how grateful I am that this bill has passed this Chamber just a few minutes ago by Unanimous Consent. It's especially timely given that we all had to change our clocks this past weekend, and we are now experiencing longer, sunnier days. But it would be better news if longer, sunnier days were a new norm and not cause for a temporary, seasonal celebration. Which is why I hope my colleagues in the House of Representatives pass this bill quickly."
"Since I joined Senator Rubio in the effort to pass the Sunshine Protection Act, the phones in my office have absolutely been ringing off the hook in support of permanently adopting Daylight Saving Time."
"Moms and dads who want some more daylight before putting the kids to bed, so dinner time doesn't feel like bedtime. Elderly people who want more sun in the evenings in order to take a walk, enjoy work in their yards. Farmers who could use the extra daylight to work in the fields – for them, it's a better business model and adds to the bottom line."
"But it's not just people in the state of Alabama – Americans across the country want to make Daylight Saving Time permanent. In fact, it is worth noting this bill has bipartisan support – evidence by the fact it passed with no objection here in the Senate mere moments ago. It is no secret how rare that is here in this Chamber."
"It is simply commonsense to update this outdated practice."
"That is why Alabama, along with 17 other state legislatures, have passed legislation or resolutions to flip the switch on this outdated practice and permanently increase our daylight hours. But these changes on the state level cannot take place until a federal law is passed. We've taken the first step today in the Senate by passing this bill. Now, it's [onto] the House side."
Senator Tommy Tuberville represents Alabama in the United States Senate and is a member of the Senate Armed Services, Agriculture, Veterans' Affairs, and HELP Committees.
###