WASHINGTON – U.S. Senator Tommy Tuberville (R-AL) joined "Mornings with Maria" on Fox Business to discuss President Biden's disappointing defense budget and the Senator's new bill, the Stop Settlement Slush Funds Act. The legislation would ensure that when the federal government settles a lawsuit, the settlement funds go to the victims or to the U.S. Treasury Department. This would end a practice used by the Obama Administration's Department of Justice to direct settlement funds to political activist groups. Excerpts from the interview are below, and the video can be found here.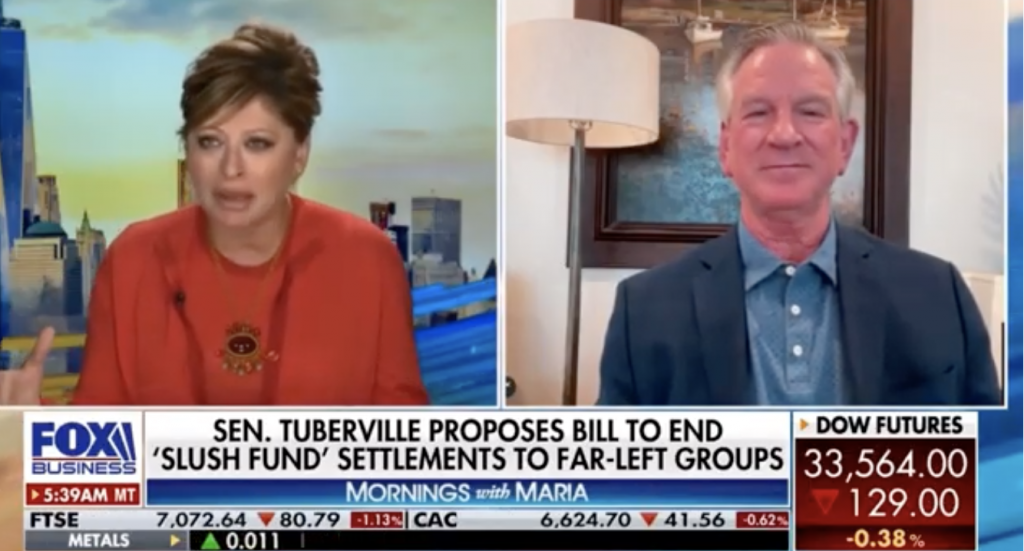 On Defense Spending:
TUBERVILLE: "We've had hearings this week in the Armed Services Committee about the budget. All of the generals they backed this budget up, but you can tell at the end of the hearing they always say 'We're going to need more [funding], eventually we're going to need more.'"
"We can't keep cutting like this with China spending more, Russia spending more, and we're going the other way. It makes no sense. It really doesn't."
On the Stop Settlement Slush Funds Act:
TUBERVILLE: "Well, corruption at its best, Maria. Obama started this back in his era, where if there was a federal lawsuit, the DOJ would get involved – they would settle this lawsuit – I'm talking about big lawsuits: Citigroup, Bank of America, JP Morgan. They would go to them and say, 'Listen, we're going to settle this lawsuit. You're going to give some to the Treasury, maybe some to the victim, but some of this is going to go to an outside, activist group. We will count $2 for every dollar you give to these activist groups.' We can't do that, it's against the law. In Obama's era, he [gave] $668 million to activist groups…This is the reason American people don't trust the federal government."
Senator Tommy Tuberville represents Alabama in the United States Senate and is a member of the Senate Armed Services, Agriculture, Veterans' Affairs, and HELP Committees.
###