WASHINGTON — Over the weekend, U.S. Senator Tommy Tuberville (R-AL) led a congressional delegation to U.S. Southern Command (SOUTHCOM) in Miami and various sites in Panama to meet with military leaders, diplomatic officials, and trade experts about securing America's southern border, countering China's growing influence in the region, and stopping human trafficking and drug smuggling facilitated by Transnational Crime Organizations (TCOs).
Senator Tuberville was joined by U.S. Representative Jerry Carl (R-AL-01) on the trip, which included a stop at SOUTHCOM headquarters where they discussed national security and received a briefing from U.S. Army General Laura J. Richardson and her senior leadership team. In the briefing, the group discussed Panama's efforts to push back on Chinese and Russian influence and TCO activity in Central America. Senator Tuberville was also briefed on work the United States has undertaken to cooperate with Panama to stop the flow of drugs and illegal immigrants across the southern border of the United States.
In Panama, Senator Tuberville and Representative Carl met with U.S. Ambassador Mari Carmen Aponte and received briefings from the U.S. Departments of State and Defense. The Alabama delegation then met with Panama's Minister of Public Security Juan Pino during a discussion with the country's National Air and Naval Services and National Border Services. In the meeting, the group was able to get a comprehensive look at what can be done to combat drug and human trafficking in the region, which has deadly consequences in the United States.
At the Port of Balboa, Senator Tuberville and Representative Carl met with the General Director of Panama's National Customs Authority, Tayra Barsallo, to discuss port security and foreign investment in and around the Panama Canal. The visit to the Canal followed a conversation with U.S. embassy staff about the national security and economic risks of China's growing influence in the global trade market through investments in land and infrastructure projects.
The delegation also paid their respects to the more than 5,000 American veterans buried at Corozal American Cemetery.
All photos provided courtesy of Senator Tuberville's office.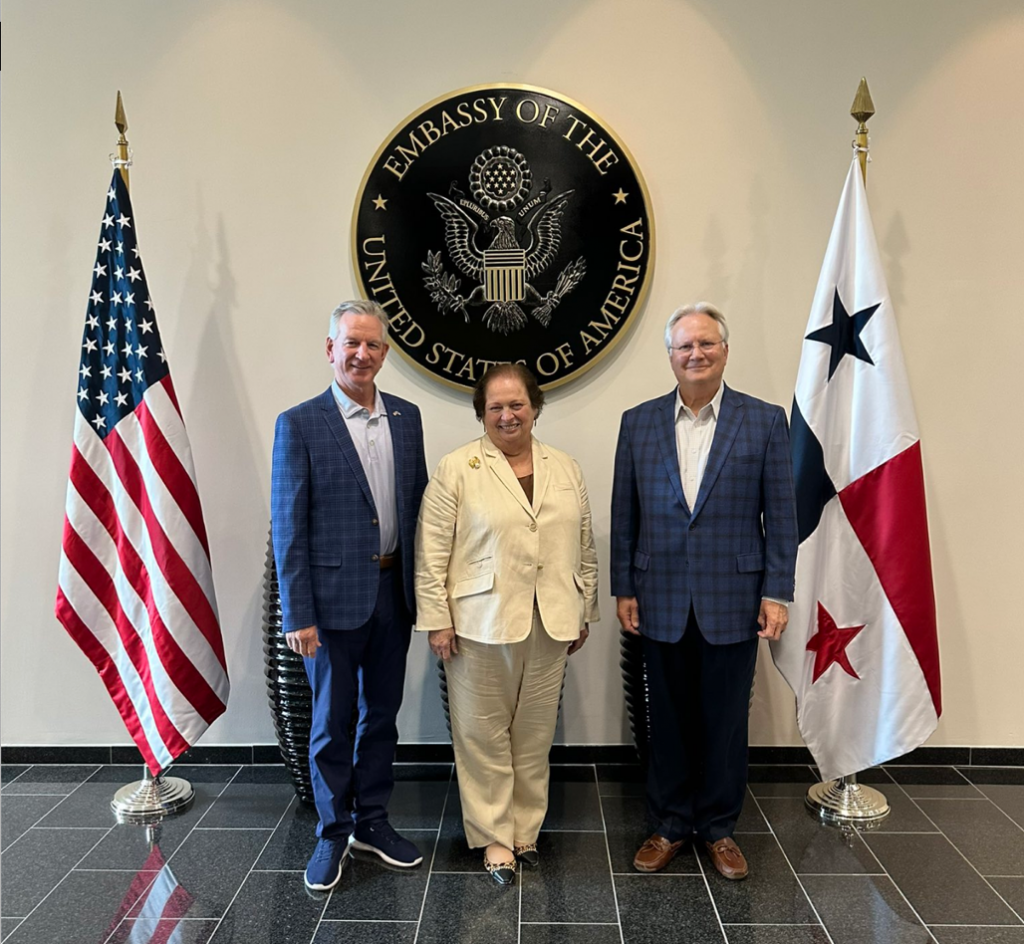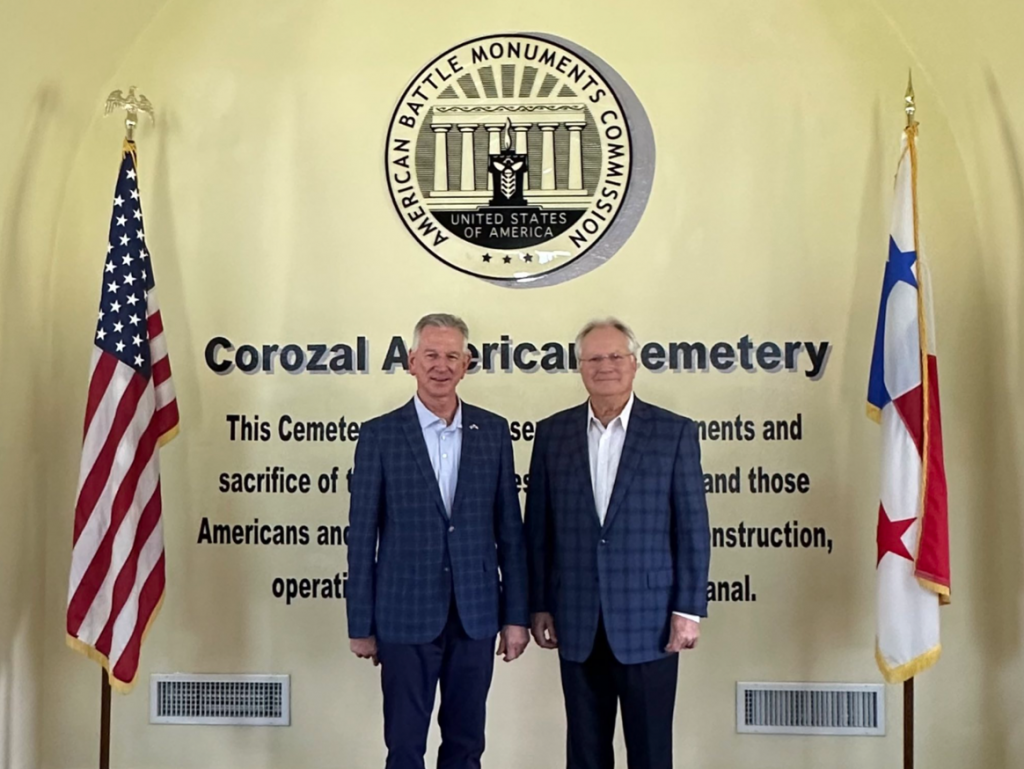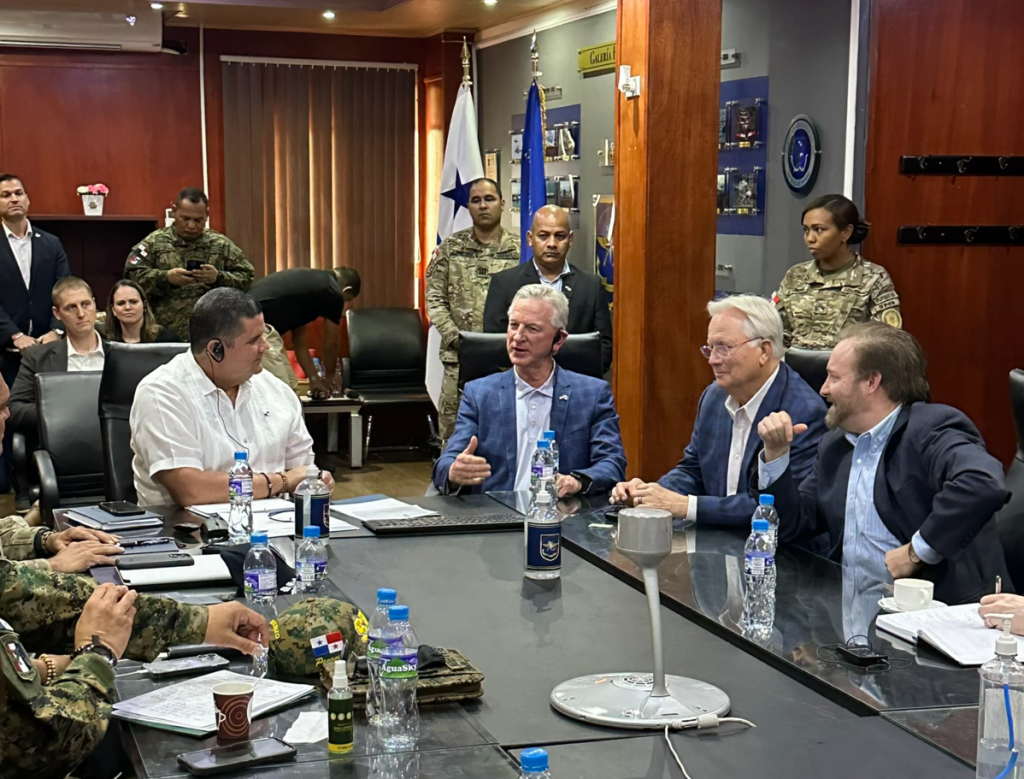 Senator Tommy Tuberville represents Alabama in the United States Senate and is a member of the Senate Armed Services, Agriculture, Veterans' Affairs, and HELP Committees.
###