"We need to produce more pharmaceuticals in the United States…The United States has every capability to produce essential goods right here at home."
WASHINGTON — U.S. Senator Tommy Tuberville (R-AL) spoke on the Senate floor today to sound the alarm about the lack of domestic pharmaceutical production that has stoked a concerning children's medicine shortage in Alabama and across the country. In the speech, Senator Tuberville also warned of the dangers of substituting adult medication for children's doses and urged parents to consult a medical professional if they are unable to obtain prescription or over-the-counter medications for children.
Excerpts from Senator Tuberville's speech can be found below, and his full remarks can be viewed here.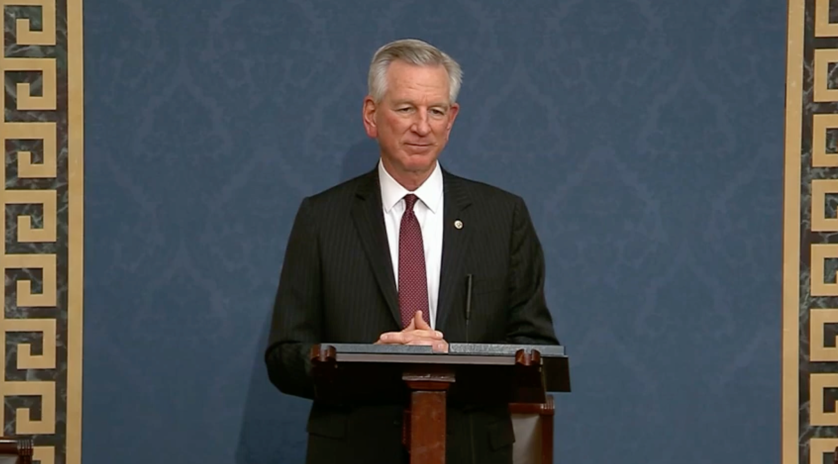 "Right now, many, many communities across our country are facing a huge shortage of children's pain killers, like Children's Tylenol, antibiotics, and amoxicillin. We're in the middle of flu season and [an] unusually bad year for RSV, a virus that can be especially tough for young children. As parents head to pharmacies to get medicine to help their sick kids and make them feel better, they're seeing very empty shelves across our country."
"My staff is hearing from folks daily about the problems that they're seeing trying to find these medicines — both over-the-counter and prescription. David, a pharmacist from Andalusia told me, currently, they 'cannot order multiple antibiotics commonly used for pediatric patients, including amoxicillin.' He's also unable to order pain medicine, like Tylenol and Advil…David was told by his wholesaler that the supply of medications simply does exist as we speak. And this is in the middle of a very serious cold and flu season throughout our country."
"Worse is what some desperate, but well-meaning, parents are turning to in order to provide their children help. Moms and dads who can't find kids' medicines are choosing to give their children smaller doses of adult medication instead. Doctors are warning constantly against this in the strongest possible terms — a warning we should be sharing far and wide. Children's medicine is specifically designed for the developing of young bodies."
"We need to produce pharmaceuticals in the United States…The United States has every capability to produce essential goods right here at home. The pandemic showed us the serious — very serious — consequences of depending on imports for things that we need to survive, especially from adversaries like China. Congress and the rest of the federal government should do what we can do to boost domestic production [of] medicine and medical supplies…Along with essential goods like fuel and critical minerals, pharmaceuticals are vital to our national security — because we cannot allow our adversaries to hold their supply over our heads as a bargaining tool."
Senator Tommy Tuberville represents Alabama in the United States Senate and is a member of the Senate Armed Services, Agriculture, Veterans' Affairs, and HELP Committees.
###