WASHINGTON—U.S. Senator Tommy Tuberville (R-AL) joined a group of his colleagues in a press conference to discuss the ongoing crisis at the southern border and far-reaching impact of President Biden's failure to uphold our immigration laws.
Excerpts from the Senator's remarks can be found below or here.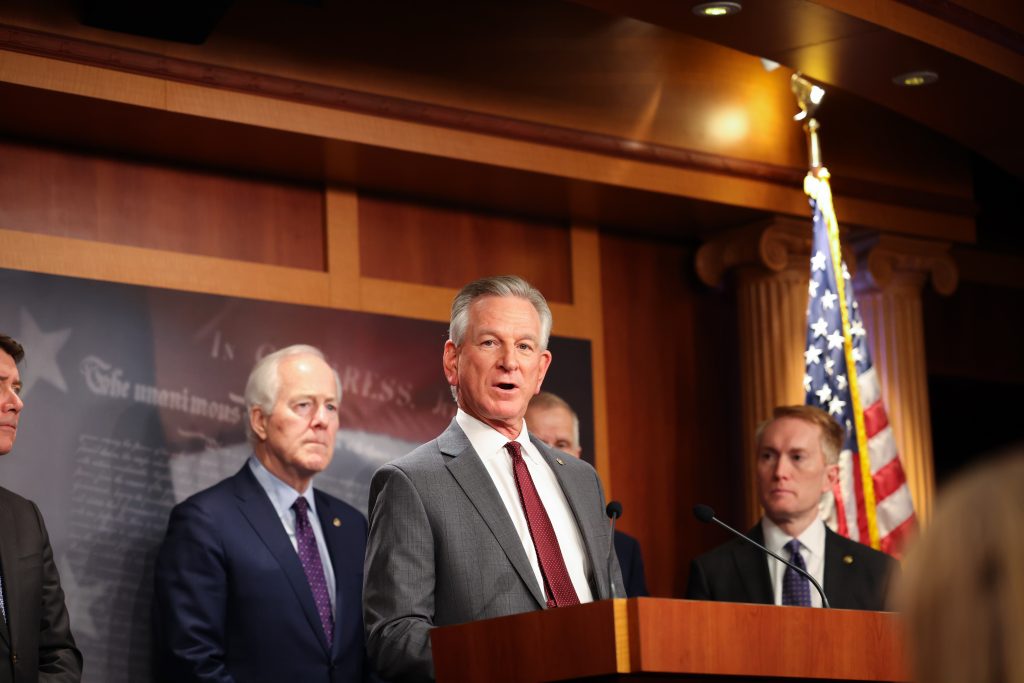 "Being on the Armed Services Committee, we learned last week, that our Secretary of Homeland Security had requested the DOD possibly send troops to the border. Now, this is the same Secretary – Mayorkas – that said there was 'no problem at the border; that our borders are closed.'"
"Now, a couple of years ago, President Trump did the same thing [sent National Guard to the border], and our colleagues on the Left had a fit." 
"Border Patrol needs help. ICE needs help. You know, they've [the Biden administration] in office for a year, and going on, a half. And there's not been one new rule or regulation put across to the border about immigration. Zero. They have no desire to do anything about the southern border."
"And we do need workers. But we need help from this administration to stop the flow, of not just – obviously – the migrants coming across, but the drugs. It's killing our young kids. So, we need some rules and regulations. We need this administration to pull a few sentences or lines out of President Trump's playbook to stop this madness that we've got going on today."

Senator Tommy Tuberville represents Alabama in the United States Senate and is a member of the Senate Armed Services, Agriculture, Veterans' Affairs, and HELP Committees.
###