ARWA Executive Director Rob White shares about importance of supporting rural water systems
WASHINGTON — U.S. Senator Tommy Tuberville (R-AL), Ranking Member of the U.S. Senate AG Committee Subcommittee on Rural Development and Energy, today introduced Alabama Rural Water Association's Executive Director Rob White to testify before the Committee. In the hearing, titled "Modernizing our Community Water Systems," Mr. White spoke about the challenges facing small, rural water systems and areas where the United States Department of Agriculture (USDA) Rural Development (RD) can improve its footprint in the rural water space.
Senator Tuberville's introductory remarks can be found below.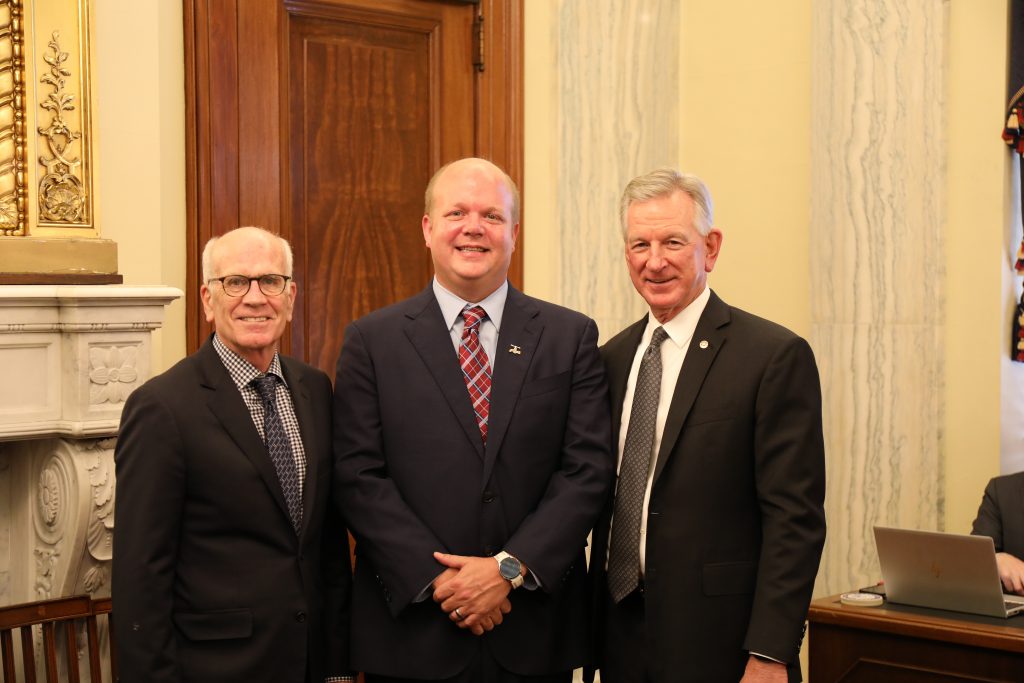 "Our next witness is from Wetumpka, Alabama. Rob is the Executive Director of the Alabama Rural Water Association which represents over 450 water and wastewater utilities across our great state of Alabama.
He was born in Troy and spent considerable time in the Wiregrass region of the state, so he knows the ins and outs of rural Alabama.
Rob has over two decades of experience in improving the water and wastewater industry and works hard to ensure all Alabamians have access to clean water.
He is a certified specialist in many fields, including Water and Wastewater Operations, a Commercial Energy Efficiency Auditor and Training Specialist, and the FEMA National Incident Management System.
For over a decade, he has helped implement Alabama Rural Water's Emergency Response program, which oversees response efforts across various natural disasters and pandemics.
Additionally, he manages a loan program for water and wastewater utilities, helps utilities seek diverse funding sources, and provides technical assistance to hundreds of systems across the state.
I am grateful for the hard work Rob has done so far to deliver water and wastewater in rural communities throughout Alabama and look forward to seeing his continued work."
Senator Tommy Tuberville represents Alabama in the United States Senate and is a member of the Senate Armed Services, Agriculture, Veterans' Affairs, and HELP Committees.
###